Amazonite, Rutilated Quartz, Lava Diffuser Bracelet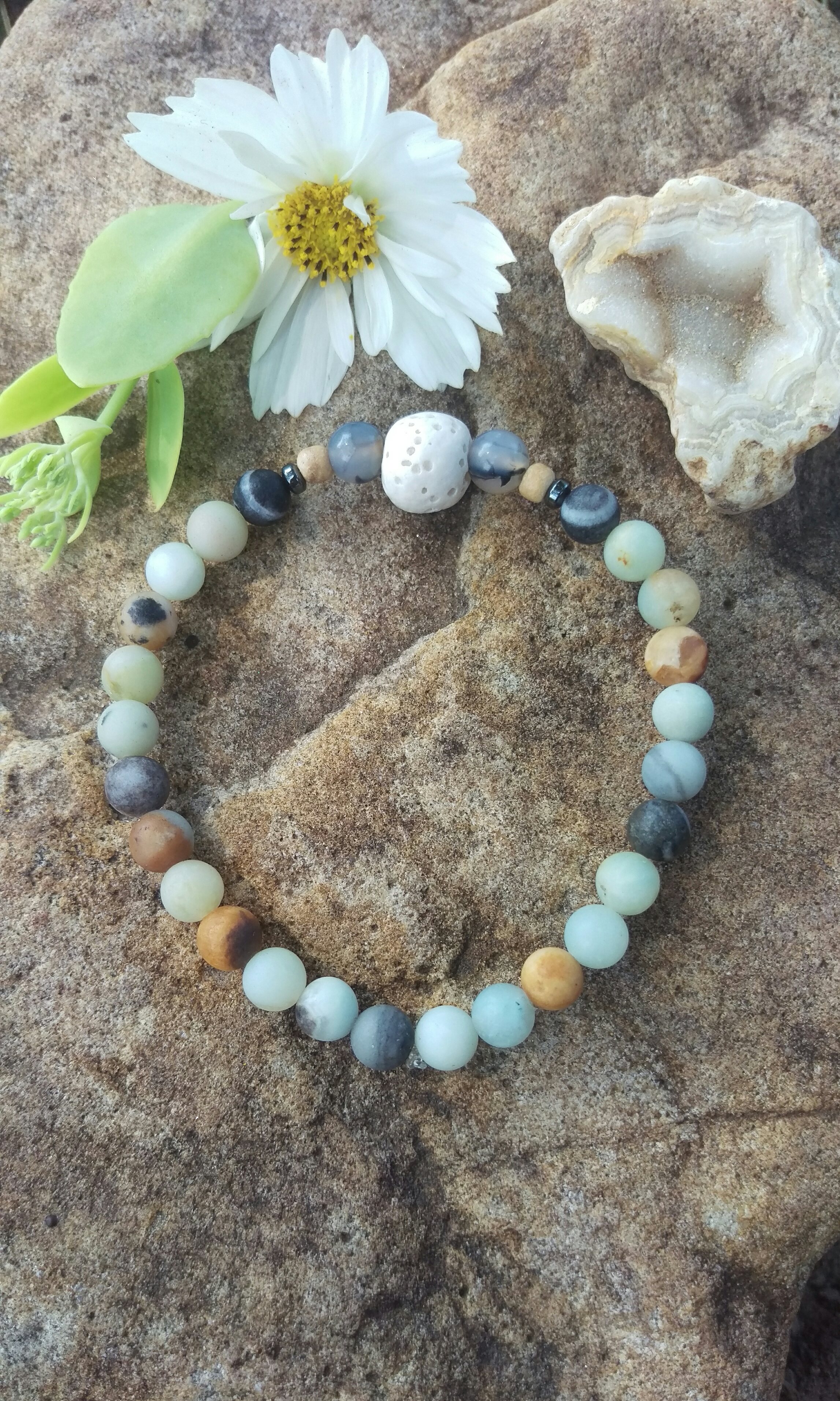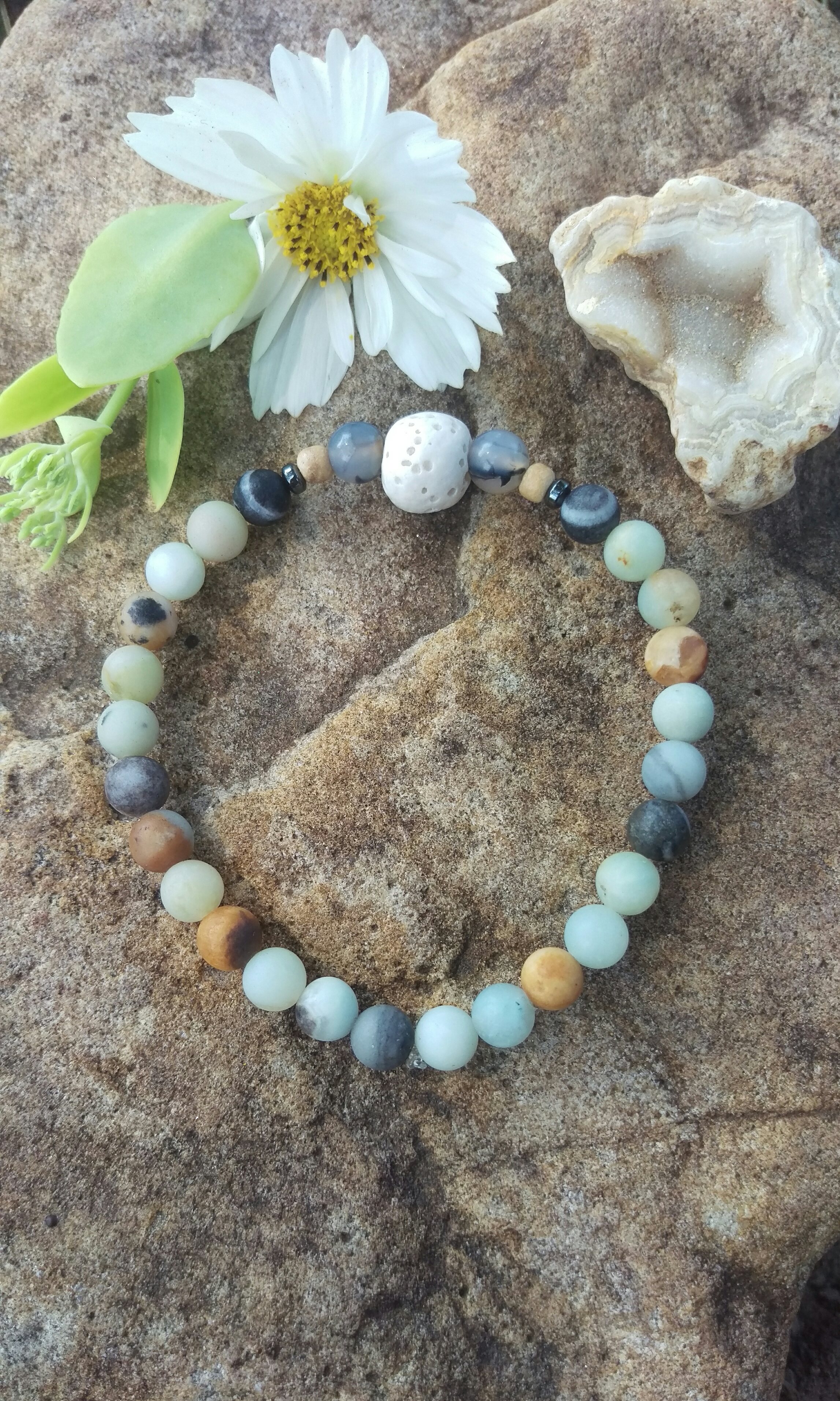 Amazonite, Rutilated Quartz, Lava Diffuser Bracelet
This energy bracelet is handmade using 6mm Amazonite (tan, grey, light blue beads), Rutilated Quartz (black/clear beads), a Lava diffuser bead in the center with Hematite and wood accent beads on stretchy string.
Enhanced with Quantum-Touch® energy healing for amplification of healing properties.
One size fits most, 6 1/2 - 7 1/2" wrist.
Gift wrap and message is available.
Healing properties:
Amazonite offers energy of the divine feminine, connection to one's inner power, courage, strength, and a strong calming energy that helps dissipate worry & fear.
Rutilated Quartz offers an uplifting, clarifying energy that cleanses emotionally and lifts the spirit.
Hematite offers protection from negativity, connection with Mother Earth, grounding, self-confidence, and supports the Root chakra.
Place a drop or two of your favorite essential oil on the Lava bead in the center to enjoy the healing benefits of aromatherapy.
~Care Instructions~
For the longevity of your Harmony In Energy piece, I recommend the following:  
*Remove your piece prior to bathing and swimming.  Try to keep it dry at all times.  Tarnishing can naturally occur with wear. If this occurs, wipe gently with a jewelry polishing cloth. Do not use cleaning solution. 
*Cleanse and recharge your piece once a month (or as often as you like) by placing your piece in sunlight or Full Moon light for a minimum of 4 hours.  
Handmade with love and positive intentions.  Enhanced with Quantum- Touch® energy healing to amplify the healing properties as you wear your piece.  
Please email me with any questions or requests.